Breakfast Berry and Granola Parfait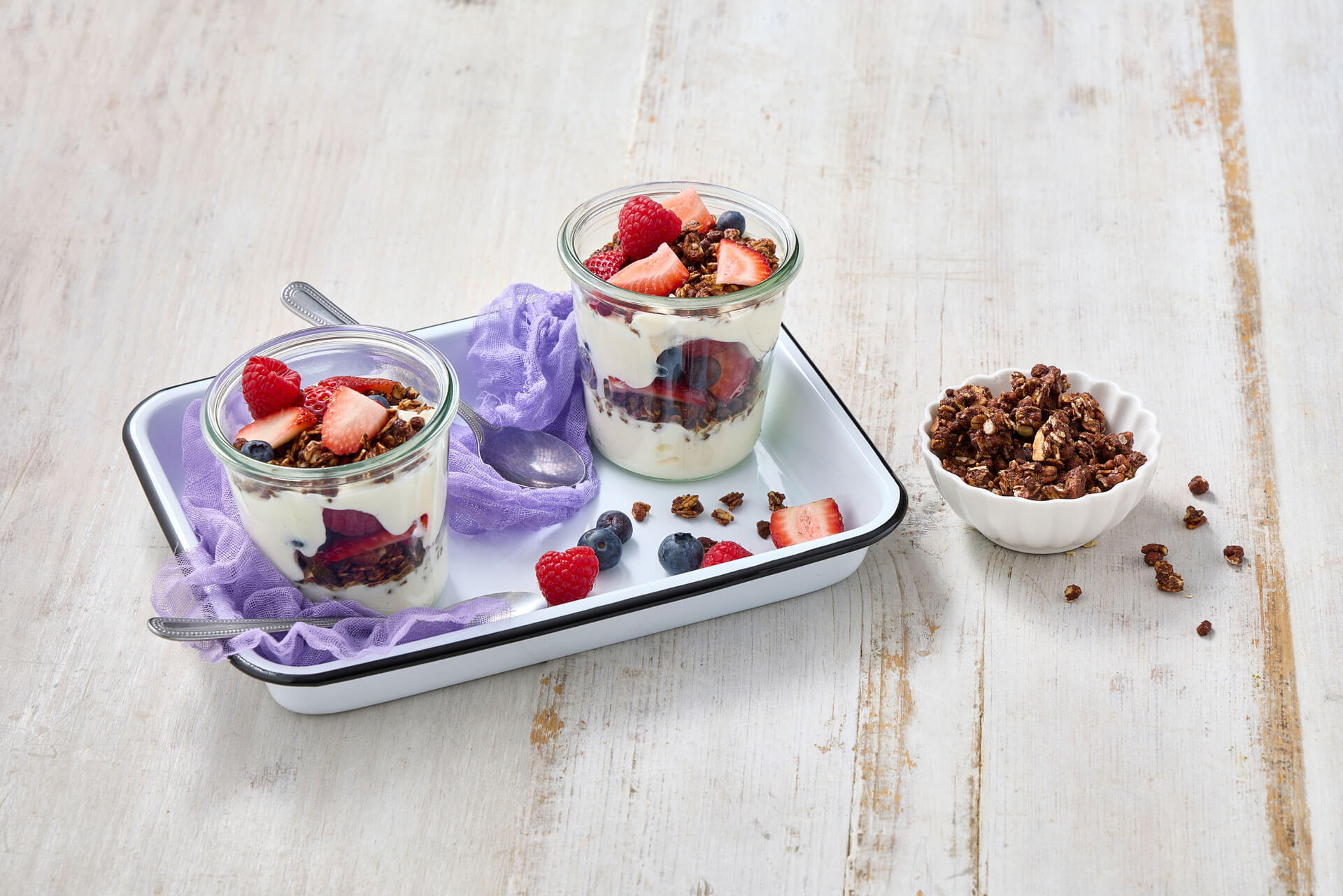 Ingredients
1 cup (280g) Farmers Union vanilla bean Greek yoghurt

2/3 cup (75g) Sunsol - High Protein Granola Choc Almond

4 strawberries, halved, sliced

¼ cup blueberries

¼ cup raspberries
Method
Step
1
Spoon ¼ cup of yoghurt into two glasses. Top with half of the Sunsol – High Protein Granola.
Step
2
Top with half of the fruit then remaining yoghurt. Sprinkle tops with remaining granola and fruit. Serve immediately or chill for up to 3 hrs.
Tip – Frozen berries also work well if you want to make ahead and chill for later.
Nutrition information per serving: 675kJ (160 calories), 6g Protein, 8g Fat, 3.5g Sat Fat, 16g Carbs, 11g Sugar, 2g Fibre, 55mg Sodium.