Roast Pumpkin Salad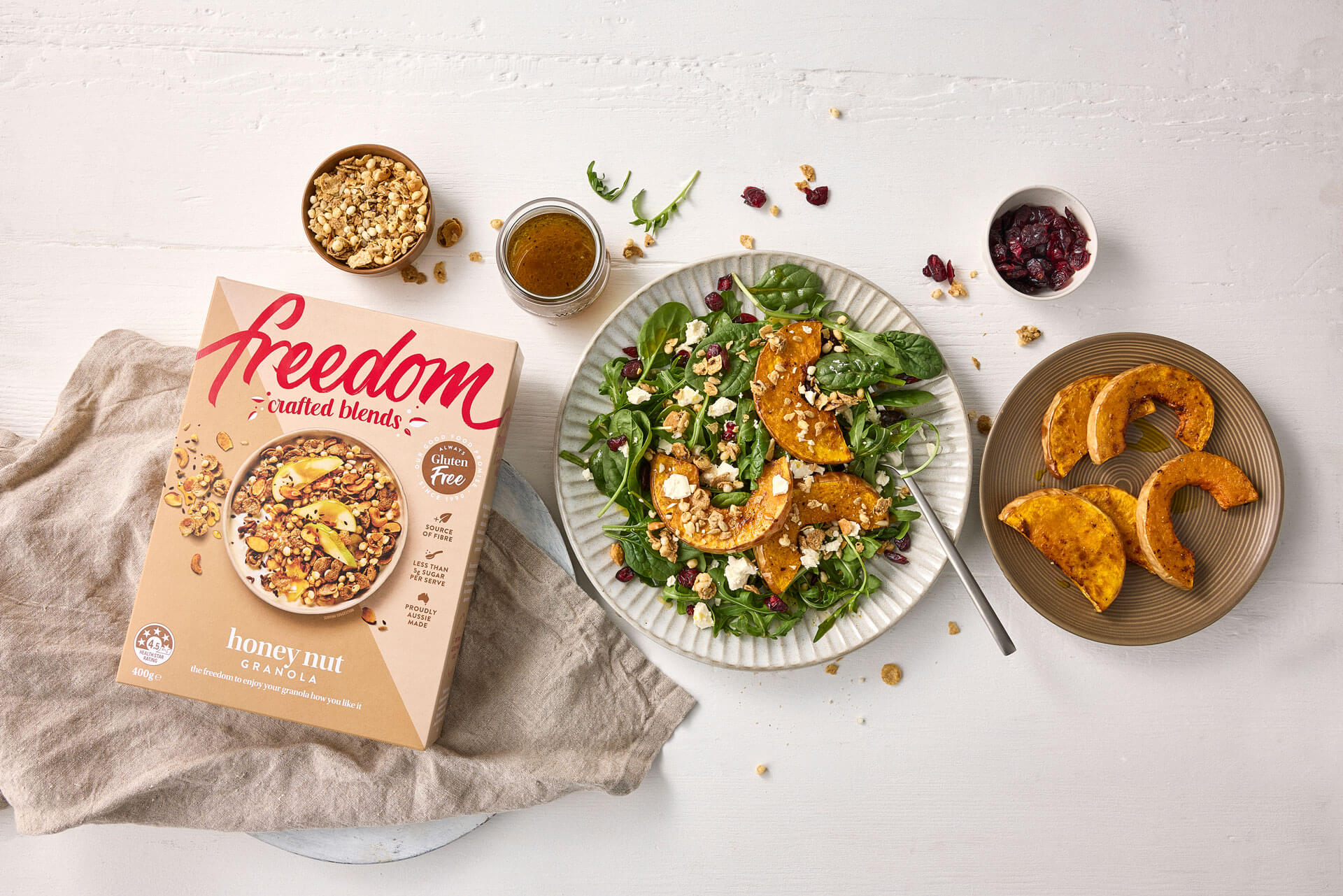 Ingredients
500g butternut pumpkin

1-2 tbsp olive oil

Salt and pepper to taste

50g rocket leaves

50g baby spinach leaves

100g Danish feta cheese

1-2 tbsp dried cranberries

1 tbsp red wine vinegar

2 tbsp olive oil, extra

1 tbsp honey

¼ tsp salt

⅔ cup Freedom Honey Nut Granola
Method
Step
1
Preheat your oven to 180°C and line a baking tray with greaseproof paper.
Step
2
Deseed the pumpkin and cut into slices 1-2cm thick. Spread on the baking tray and drizzle with the olive oil. Season with salt and pepper, then roast in the oven for 35-40 minutes until the pumpkin is lightly caramelised and tender. Remove from the oven and set aside to cool.
Step
3
Spread the leafy greens onto a serving plate and arrange the pumpkin slices on top. Crumble the Danish feta evenly over the salad, then sprinkle on the cranberries.
Step
4
To make the dressing, whisk together the vinegar, extra olive oil, honey, and salt. Drizzle this evenly over the salad.
Step
5
Top with the Honey Nut Granola and serve!