Maple Crunch Breakfast Pannacotta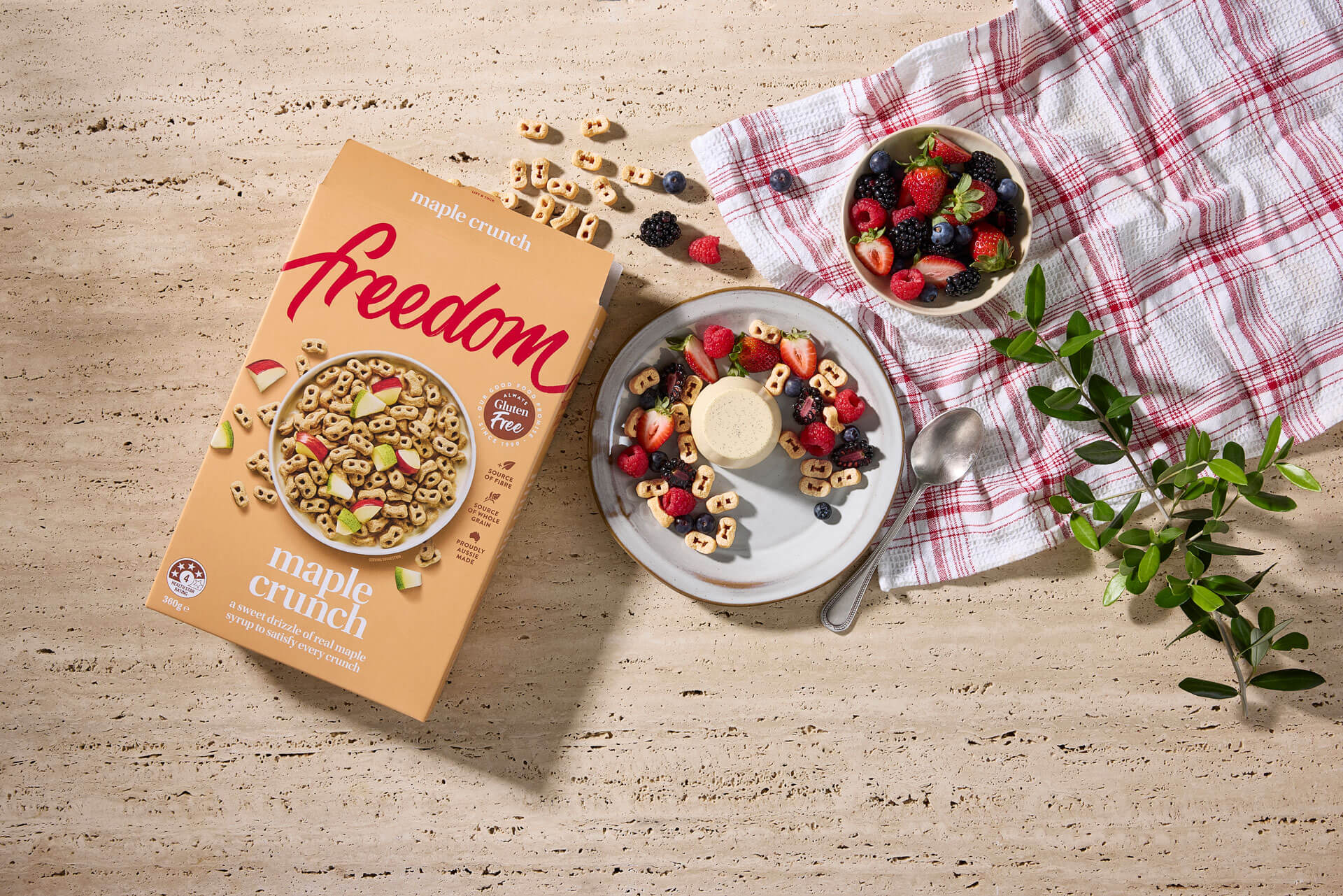 Ingredients
1 tbsp water

1 tsp powdered gelatine

300 ml pouring cream

2 tbsp brown sugar, lightly packed

pinch of salt

1 tsp vanilla

2 cups Maple Crunch Cereal

Berries and fruit of choice, to serve
Method
Step
1
Place the water in a small bowl, then sprinkle the gelatine evenly over the surface of the water. Don't stir, and set it aside to bloom.
Step
2
In a small saucepan, combine the cream, brown sugar and vanilla, and place over medium heat. Stir gently with a spatula as it heats. When it's about to start simmering, remove it from the heat.
Step
3
Add the bloomed gelatine and stir well until it has dissolved into the cream, then divide the pannacotta mixture into 4 small ramekins. There should be 80-90ml per serve.
Step
4
Transfer the ramekins to the refrigerator to set for at least 4 hours.
Step
5
When ready to serve, run a butter knife around the edge of the ramekin and flip into a shallow bowl. If you create an air bubble around the edge of the pannacotta, it should fall quite easily into the bowl.
Step
6
Arrange about half a cup of cereal around each pannacotta, then add berries and fruit of your choice before serving.