Muesli Energy Balls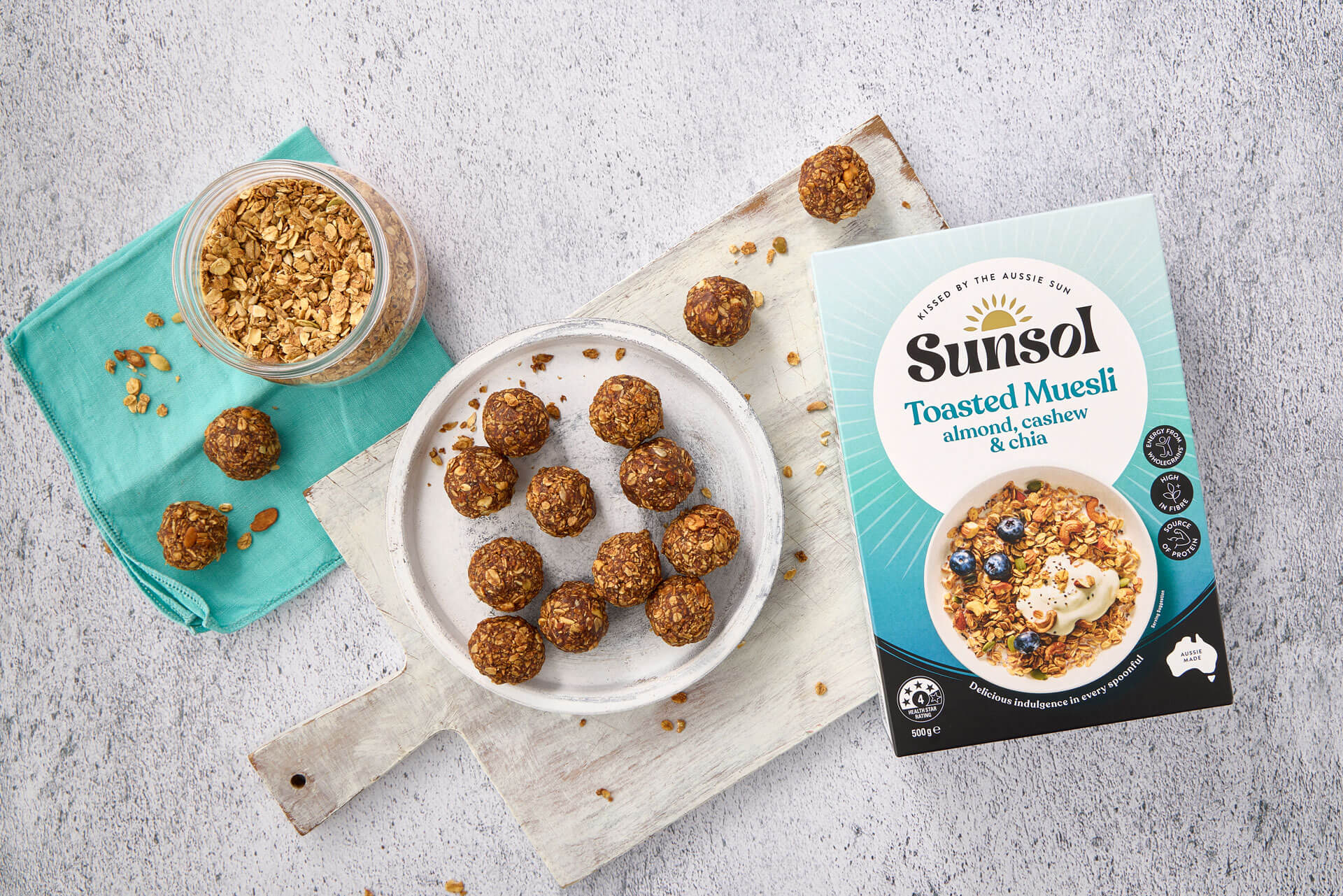 Ingredients
150g pitted dates

1/3 cup (95g) hazelnut, cashew and cacoa nut butter

2 cups (250g) Sunsol – Toasted Muesli, almond, cashew and chia
Method
Step
1
Blend or process dates until smooth. Add nut butter and process until combined. Add Sunsol Toasted Muesli and pulse until just combined (you don't want to blend up the muesli).
Step
2
Roll tablespoons of mixture into balls. Place in an airtight container and chill for 1 hr until firm.
Tip – for an extra indulgent snack, dip balls into dark chocolate and chill until set.
Nutrition information per serving: 500kJ (120 calories), 2,5g Protein, 5g Fat, 0.6g Sat Fat, 15g Carbs, 7g Sugar, 2.5g Fibre, 8mg Sodium.