Peanut Butter Honey Os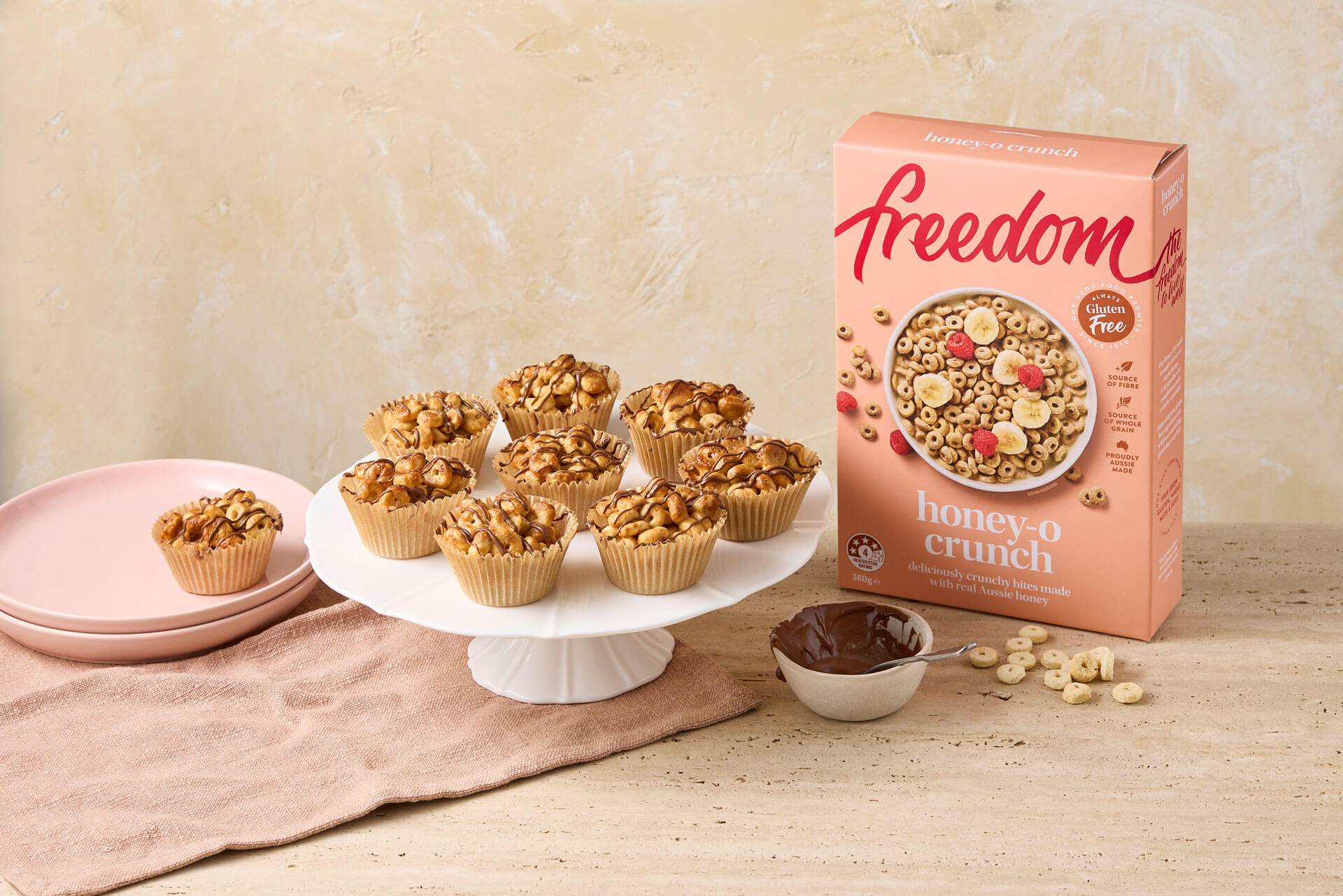 Ingredients
30g butter

1½ tbsp caster sugar

1½ tbsp honey

⅛ tsp salt

3 cups Freedom Honey O Crunch

2½ tbsp smooth peanut butter

60g milk chocolate, chopped
Method
Step
1
Preheat your oven to 160°C and line a 12-piece muffin tray with patty pans.
Step
2
Place the butter, sugar, honey, and salt into a small saucepan. Place over medium heat and allow to melt and dissolve, stirring occasionally.
Step
3
Measure the Honey O Crunch into a large mixing bowl.
Step
4
When the honey mixture starts to bubble, remove from the heat, and add the peanut butter. Mix well until the peanut butter has melted and the mixture is smooth.
Step
5
Pour this over the Honey O Crunch and mix well to combine. When all the cereal is coated in the peanut butter mixture, divide it evenly between the 12 patty pans.
Step
6
Transfer the muffin tray to the centre of your oven and bake for 12-14 minutes until the cereal is lightly golden on top. Remove from the oven and allow to cool completely.
Step
7
Place the chopped chocolate in a small microwave safe bowl and microwave in 30 second increments until it has completely melted. Drizzle a little over each portion of the Peanut Butter Honey Os.
Step
8
Store in the fridge in an airtight container until ready to serve.