Pear & Nut Crumble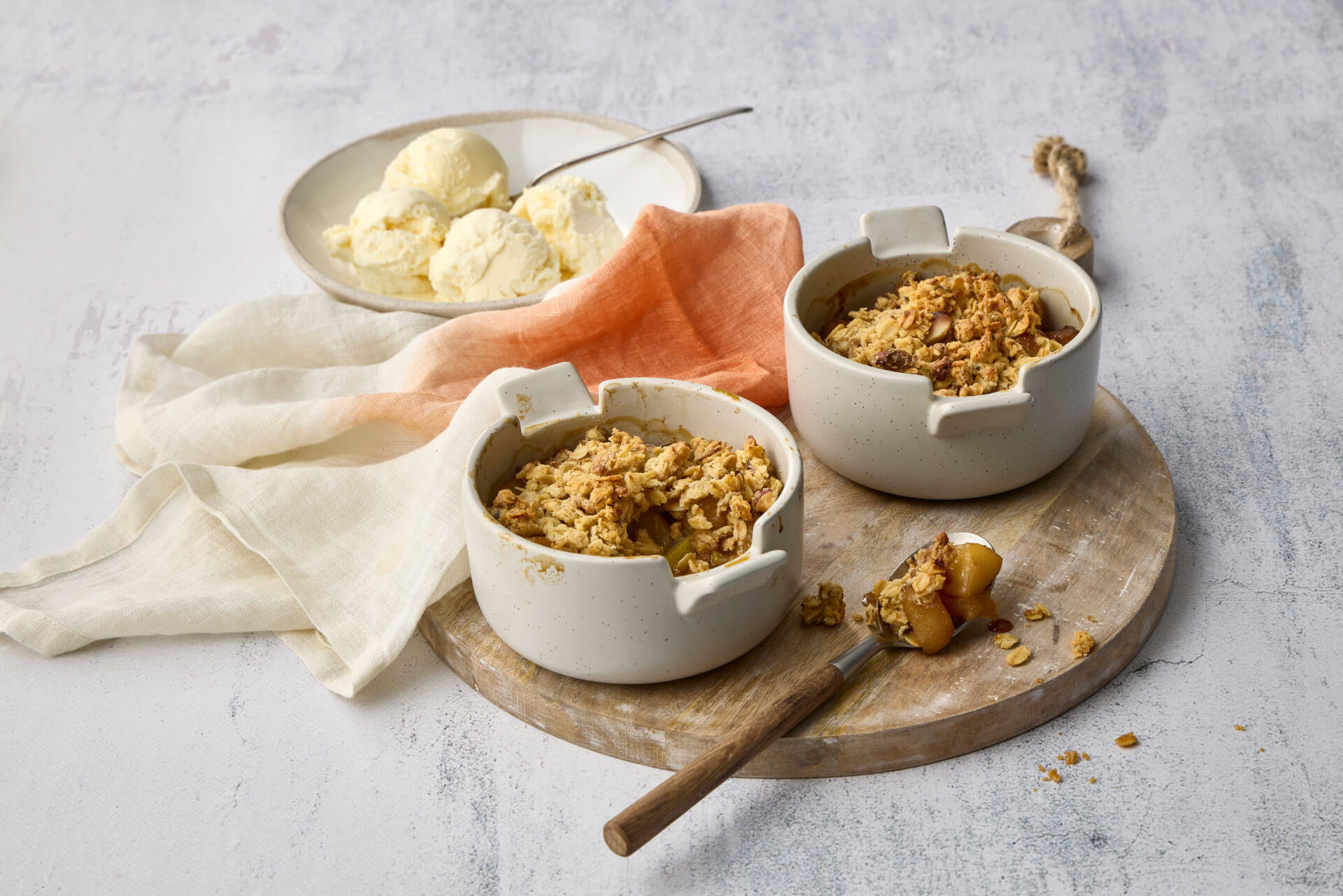 Ingredients
1.5kg pears, peeled, cored and chopped

¼ cup (55g) brown sugar

½ tsp ground cinnamon

1 tsp vanilla

Ice cream or yoghurt, to serve CRUMBLE TOPPING

1¼ cups (135g) Sunsol Natural Muesli – almond, cashew, macadamia and walnut

¼ cup (35g) plain flour

1 tbs caster sugar

80g butter
Method
Step
1
Preheat oven to 200°C/180°C.
Step
2
Place pears, sugar, cinnamon and vanilla in a saucepan on medium heat. Cook covered for about 5 mins or until pears are just tender.
Step
3
Spoon mixture among 4 x 1 cup-capacity ovenproof dishes.
Step
4
Make crumble topping by combining Sunsol Natural Muesli in a bowl with flour and sugar. Using fingertips, rub in butter until mixture resembles coarse breadcrumbs.
Step
5
Sprinkle mixture over pear and bake for 10-15 mins until golden brown.
Step
6
Serve with ice cream or yoghurt, as desired.
Nutrition information per serving: 1625kJ (390 calories), Protein 4g, Fat 15g, Sat Fat 8g, 49g Carbs, 34g Sugar, 9g Fibre, 110mg Sodium.