XO Banana Brownie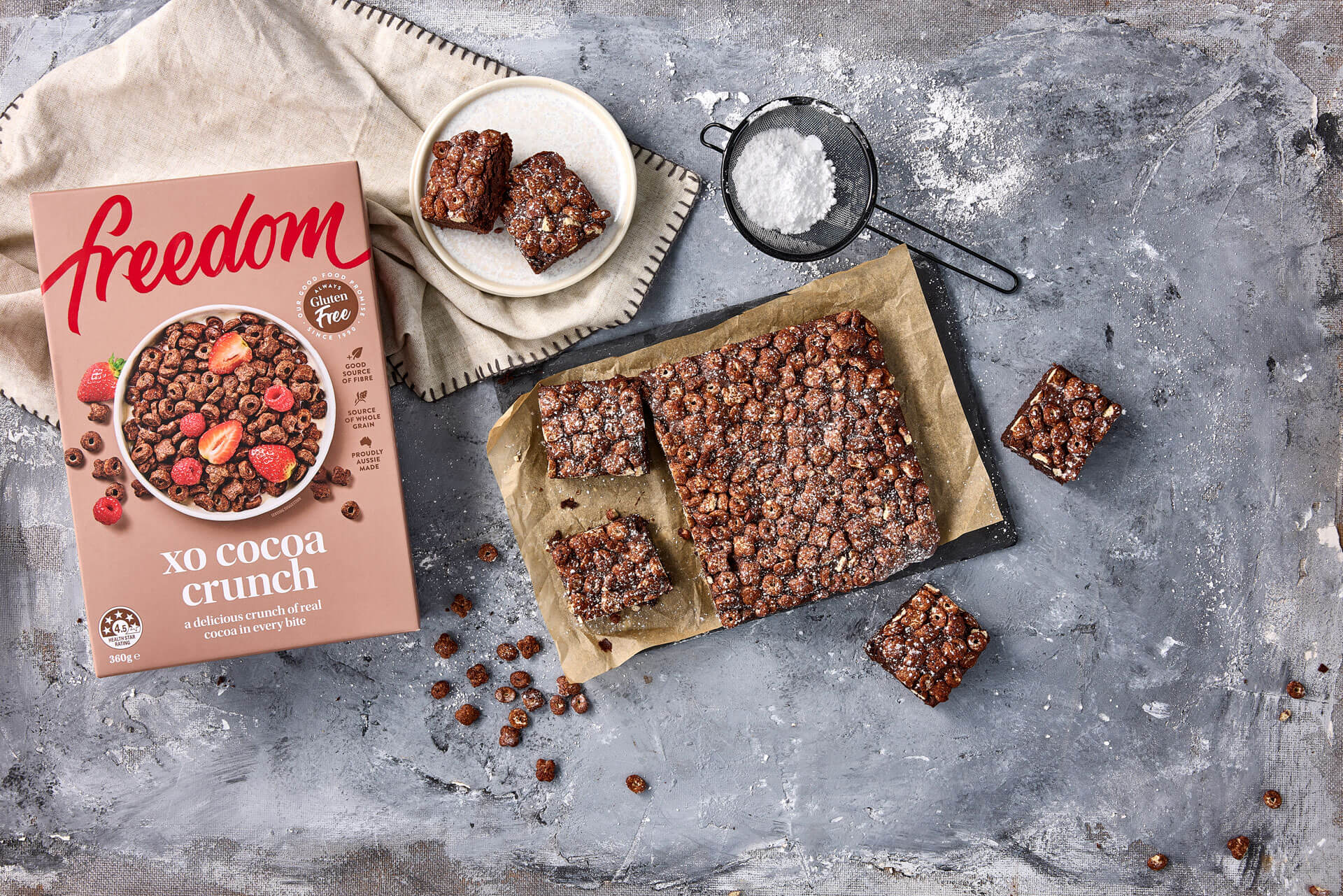 Ingredients
125g dark chocolate, chopped

120g butter

1 large overripe banana, mashed

2 eggs

200g caster sugar

¼ tsp of salt

70g GF plain flour

¼ tsp baking powder

1 cup Freedom XO Crunch

Icing sugar, to dust
Method
Step
1
Preheat your oven to 160°C and line a 24 x 18cm baking dish with greaseproof paper.
Step
2
Place the chocolate and butter in a large microwave safe bowl. Microwave for 30 seconds, stir, then repeat until the chocolate has completely melted.
Step
3
Whisk the mashed banana into the chocolate mixture, then whisk in the eggs.
Step
4
Add the sugar and salt, then sift in the flour and baking powder. Whisk until smooth.
Step
5
Pour the brownie batter into the prepared baking dish, then sprinkle the XO Crunch in an even layer over the batter.
Step
6
Place in the centre of your oven and bake for 35-40 minutes. The brownie should be cooked around the edges but still a little soft in the middle.
Step
7
Allow to cool in the baking dish for 15-20 minutes, then transfer to a wire rack to cool completely.
Step
8
Transfer to the fridge and chill before cutting to get clean slices. Cut into 12 pieces and dust with icing sugar before serving.