Blueberry Granola Muffins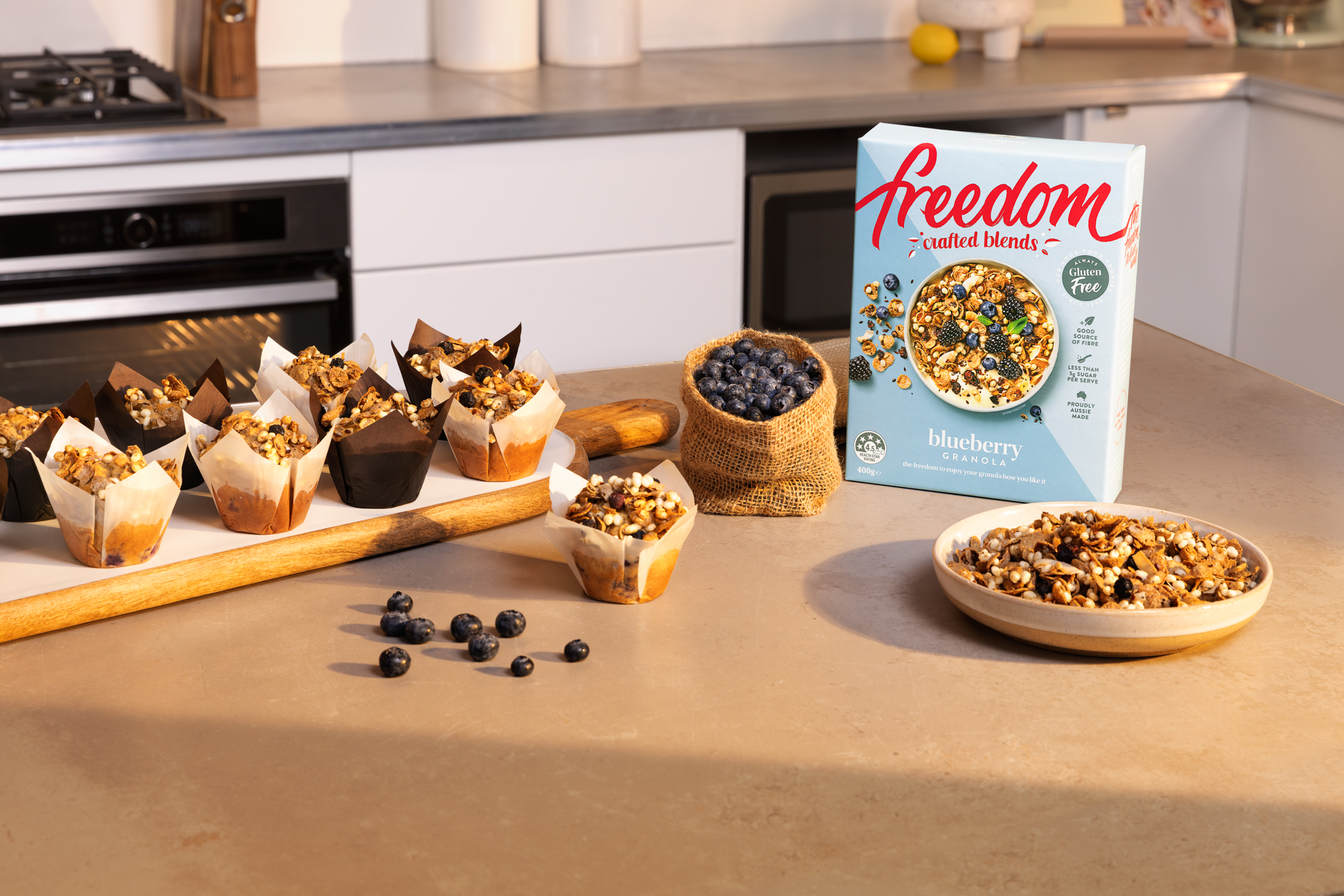 Ingredients
2¼ cups GF plain flour

2½ tsp baking powder

1½ tsp cinnamon

1 cup brown sugar, lightly packed

½ tsp salt

3 eggs

¾ cup vegetable oil

¾ cup milk (non-dairy if preferred)

1¼ tsp vanilla

1 cup blueberries, fresh or frozen

1½ tsp corn flour

3 cups Freedom Blueberry Granola
Method
Step
1
Preheat your oven to 160°C and line a 12 piece muffin tray with patty pans/muffin wraps.
Step
2
Sift the dry ingredients into a medium bowl and stir. Create a well in the centre, then add the eggs, vegetable oil, milk and vanilla. Mix until combined.
Step
3
In a separate small bowl, toss the blueberries in the corn flour, then fold them through the muffin batter.
Step
4
Divide the batter evenly into the muffin casings, then top each with about a quarter of a cup of Freedom Blueberry Granola.
Step
5
Place into the middle of your oven and bake for 26-28 minutes, or until a skewer inserted into the centre of the muffins comes out clean.
Step
6
Allow to cool for five minutes in the tray before placing on a wire rack. Enjoy them warm or allow them to cool completely before storing.