Buckwheat Cherry Teacake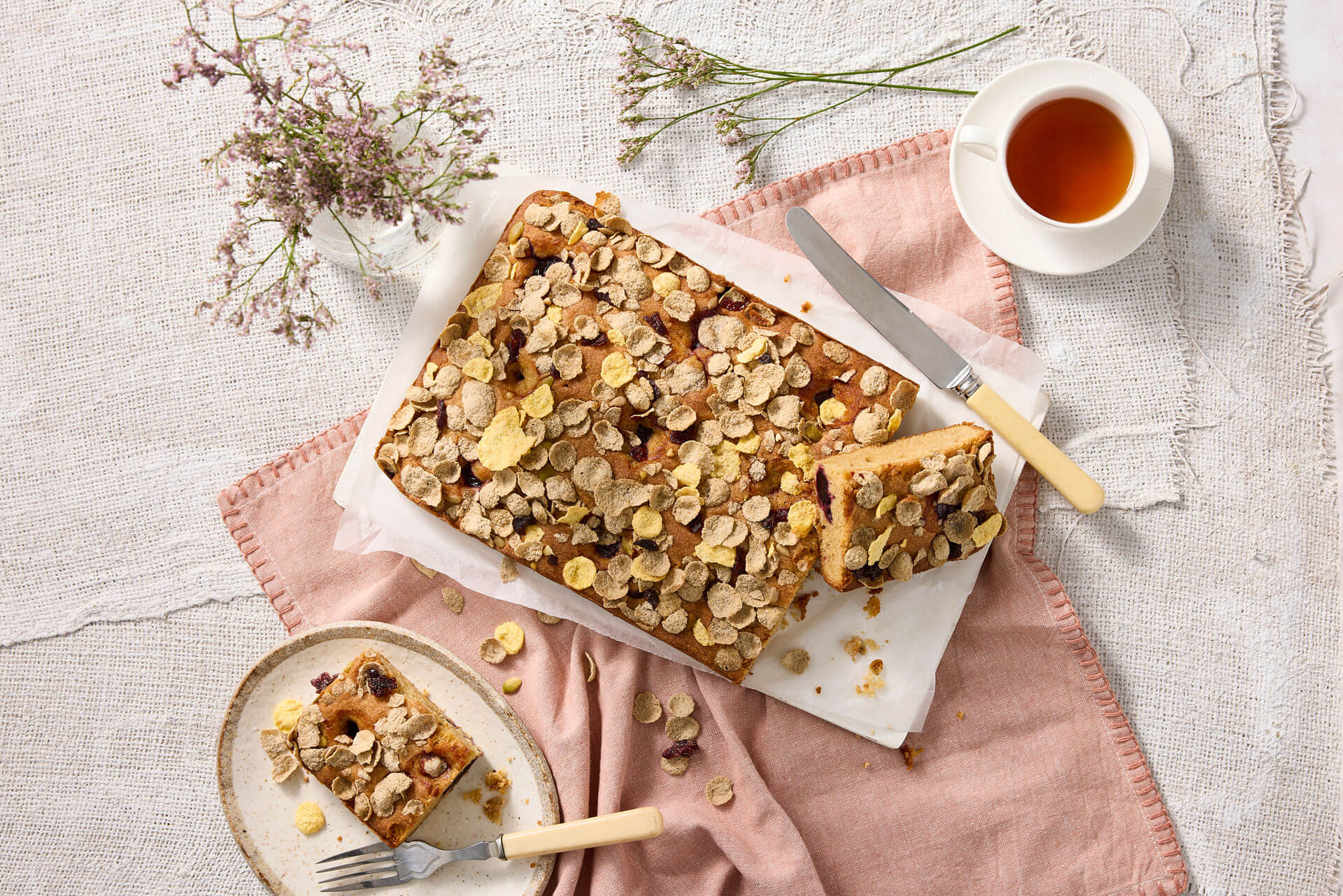 Ingredients
1 cup brown sugar

120g butter, at room temperature

2 eggs

¾ cup almond meal

¾ cup GF plain flour

1 tsp baking powder

⅛ tsp salt

½ tsp cinnamon

75ml milk

10-12 frozen pitted cherries

1 tsp corn flour

¾ cup Freedom Buckwheat and Cranberry Flakes

Icing sugar, to dust (optional)
Method
Step
1
Preheat your oven to 160°C and line a 24 x 18cm baking dish with greaseproof paper.
Step
2
Place the brown sugar and butter into a large mixing bowl and beat with electric beaters until pale and creamy.
Step
3
Add the eggs and beat again until light and fluffy, then sift in the dry ingredients. Stir briefly, then add the milk. Now beat well until the batter is smooth and creamy.
Step
4
Transfer to the prepared baking dish and spread the batter into an even layer.
Step
5
In a small bowl, toss the cherries with the corn flour until they're all coated in the flour, then evenly place the cherries all over the cake mixture, pressing them gently into the batter.
Step
6
Sprinkle the Buckwheat and Cranberry flakes evenly over the cake.
Step
7
Place in the centre of your oven for 44-48 minutes, or until a skewer inserted into the centre of the cake comes out with only moist crumbs attached.
Step
8
Allow to cool in the baking dish for 10-15 minutes before transferring to a wire rack to cool. Serve slightly warm with a dusting of icing sugar or store in an airtight container until serving.