Choc Nut Muesli Slice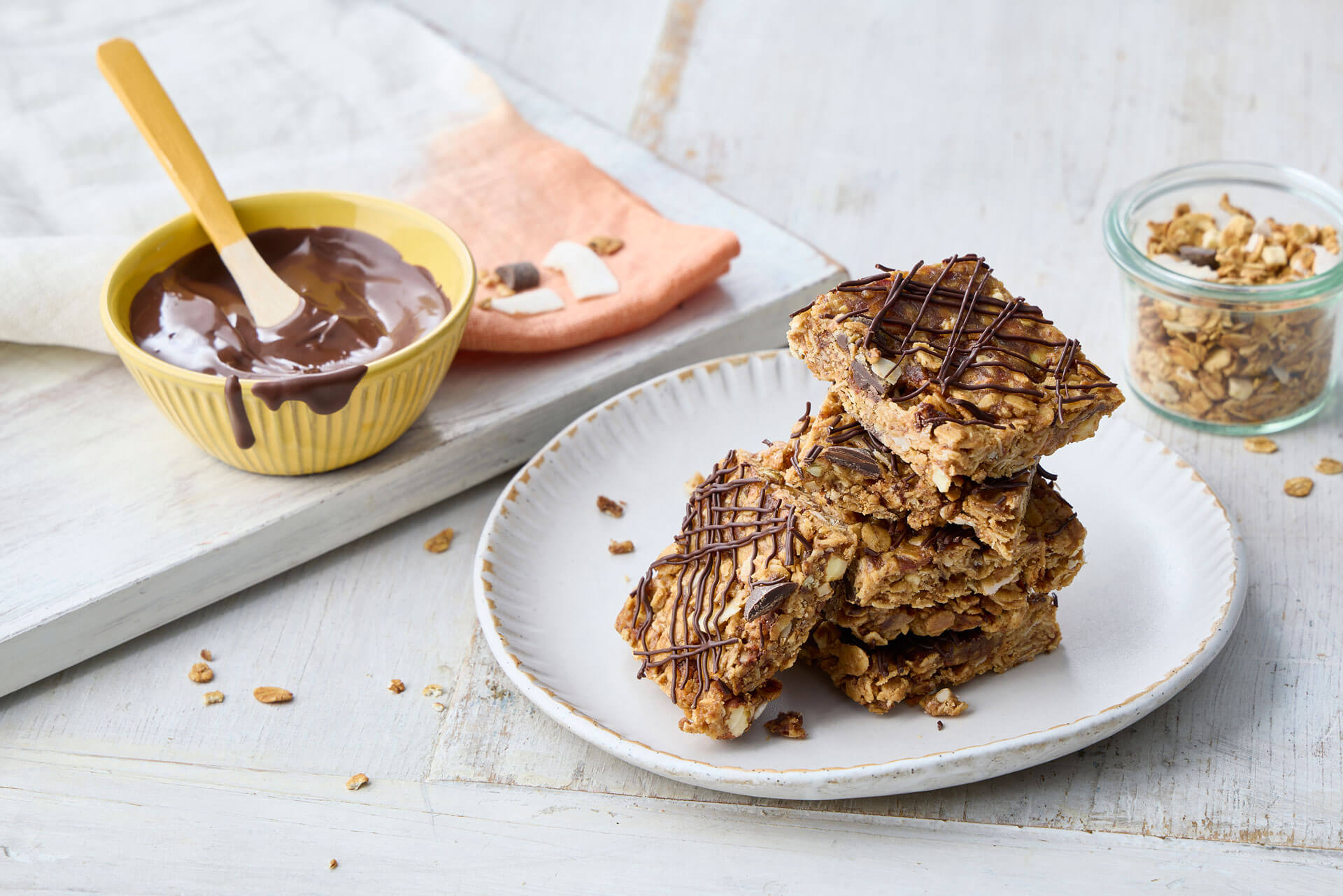 Ingredients
125g pitted fresh dates

½ cup (140g) natural peanut butter or other nut spread

1/3 cup (90g) honey

3 cups (360g) Sunsol Toasted Muesli – almond, honey and dark chocolate

50g dark chocolate melts, melted
Method
Step
1
Grease a 20 x 30cm slice pan. Line base and two long sides with baking paper, extending paper 2cm above edge of pan.
Step
2
Place dates in a small food processor and process until finely chopped. Add peanut butter and honey and pulse until just combined. Transfer mixture to a bowl with Sunsol Toasted Muesli and mix until well combined. Spread evenly into prepared pan and smooth top.
Step
3
Cover and chill for 1 hr until firm. Drizzle top with dark chocolate. Chill 5 mins until set. Cut into squares.
Tip – Store in an airtight container in the fridge for up to 1 week.
Nutrition information per serving: 740kJ (180 calories), 4g Protein, 8g Fat, 2g Sat Fat, 21.5g Carbs, 13g Sugar, 3g Fibre, 9mg Sodium.