Freedom Eaton Mess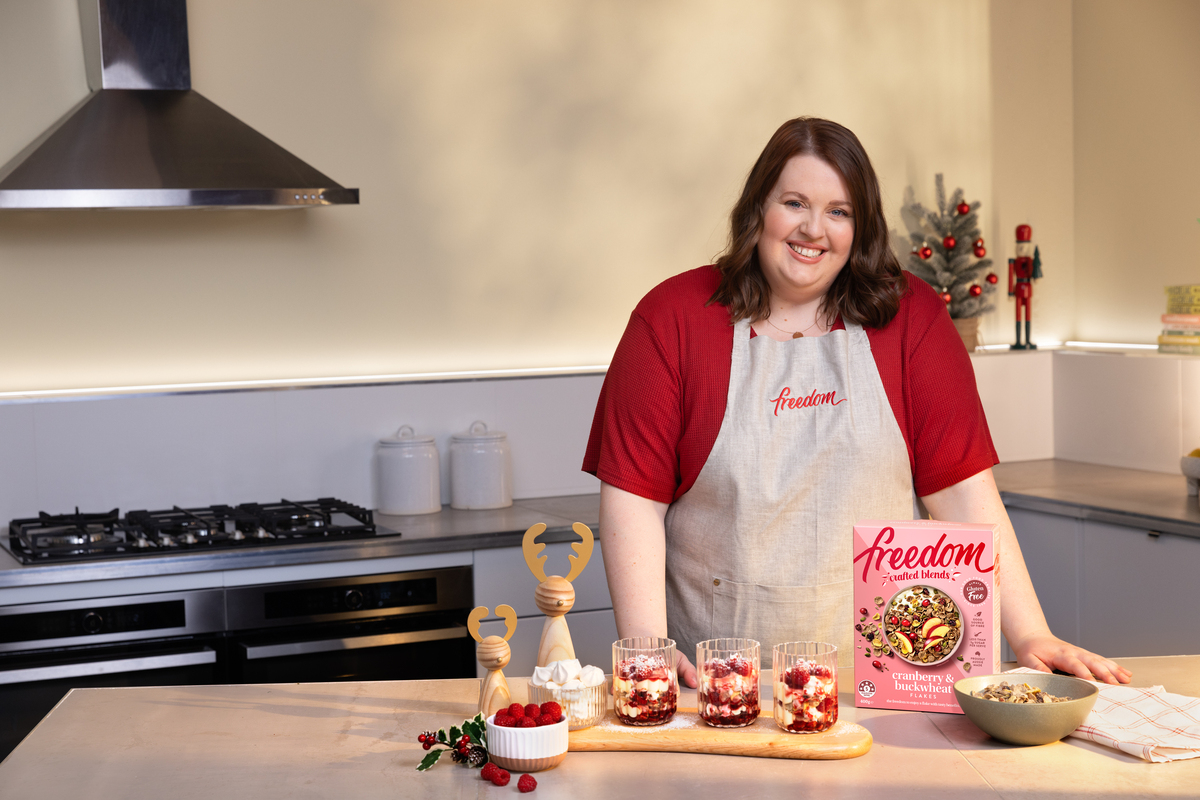 Ingredients
2 cups frozen raspberries

2 tbsp lemon juice

2 tbsp caster sugar

1½ tsp corn flour

2 tbsp water

400ml thickened cream

1 tsp vanilla bean paste

2 cups Freedom Active Balance Cranberry & Buckwheat Cereal

2 cups meringue drops

1 cup fresh raspberries

Icing sugar, to dust
Method
Step
1
Start by making the raspberry coulis. Place the raspberries, lemon juice and sugar in a small saucepan and heat over medium heat. Use a spatula to squash the berries and release their juices into the pan. Allow them to cook for 3-4 minutes until they've broken down a little.
Step
2
In a small bowl, mix the corn flour with the water, then add to the raspberries, stirring well. Cook for a further 2 minutes, then strain into a bowl and allow to cool.
Step
3
In a medium bowl, combine the cream with the vanilla and mix well.
Step
4
Add 1-2 tbsp of Freedom Cranberry & Buckwheat Cereal to the base of four glasses. Crush a couple of the meringue drops on top of the cereal, then add 2-3 raspberries. Top with 1-2 tbsp of the vanilla cream.
Step
5
Drizzle a teaspoon of the raspberry coulis onto the cream in each glass, then repeat the layering 2-3 times until the glasses are filled. Top with more raspberries and dust with icing sugar to serve.