Flapjacks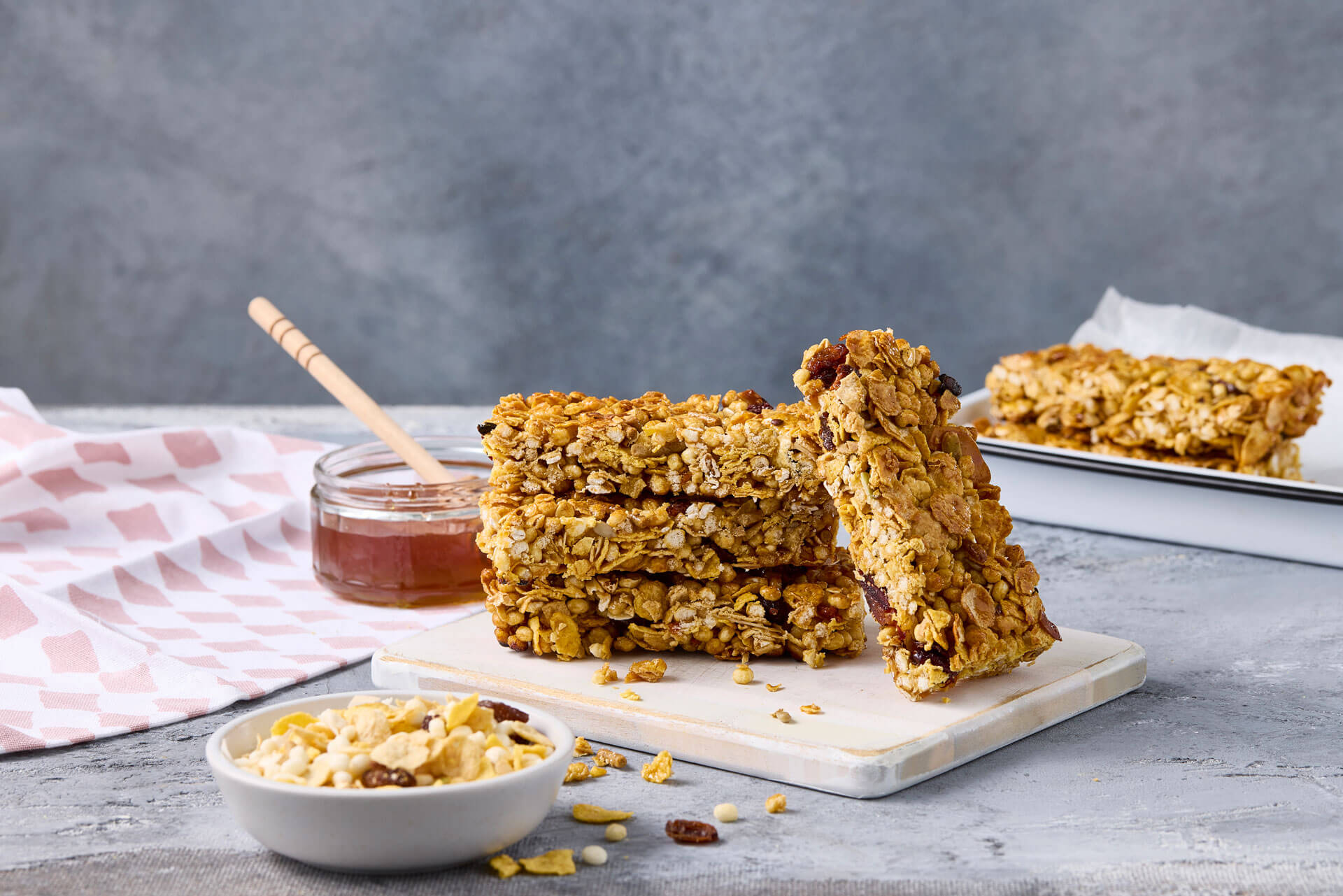 Ingredients
30g butter

4 tbsp golden syrup

2 tbsp brown sugar

⅛ tsp salt

3 cups Freedom Muesli Fruit and Seed
Method
Step
1
Preheat your oven to 180°C and line a 24 x 18cm baking dish with greaseproof paper.
Step
2
Place all the ingredients except for the muesli into a small saucepan. Place over medium heat and allow to melt, stirring occasionally.
Step
3
Measure the muesli into a large mixing bowl.
Step
4
When the butter and golden syrup mixture starts to bubble and foam, allow to cook for 30-40 seconds, then remove from the heat and pour it straight over the muesli.
Step
5
Mix well with a spatula until all the cereal is coated in the syrup, then tip the flapjack mixture into the prepared baking dish.
Step
6
Use the spatula to compress the mixture into an even layer, pressing firmly as this will help to compact it for easy cutting later.
Step
7
Place into the centre of your oven and bake for 12-14 minutes until the cereal is lightly golden on top. Remove from the oven and allow to cool completely before cutting.
Step
8
Once cooled, use a large sharp knife to cut the flapjacks into bars. Store in an airtight container until ready to serve.