Frozen Yoghurt Bark with Berries and Granola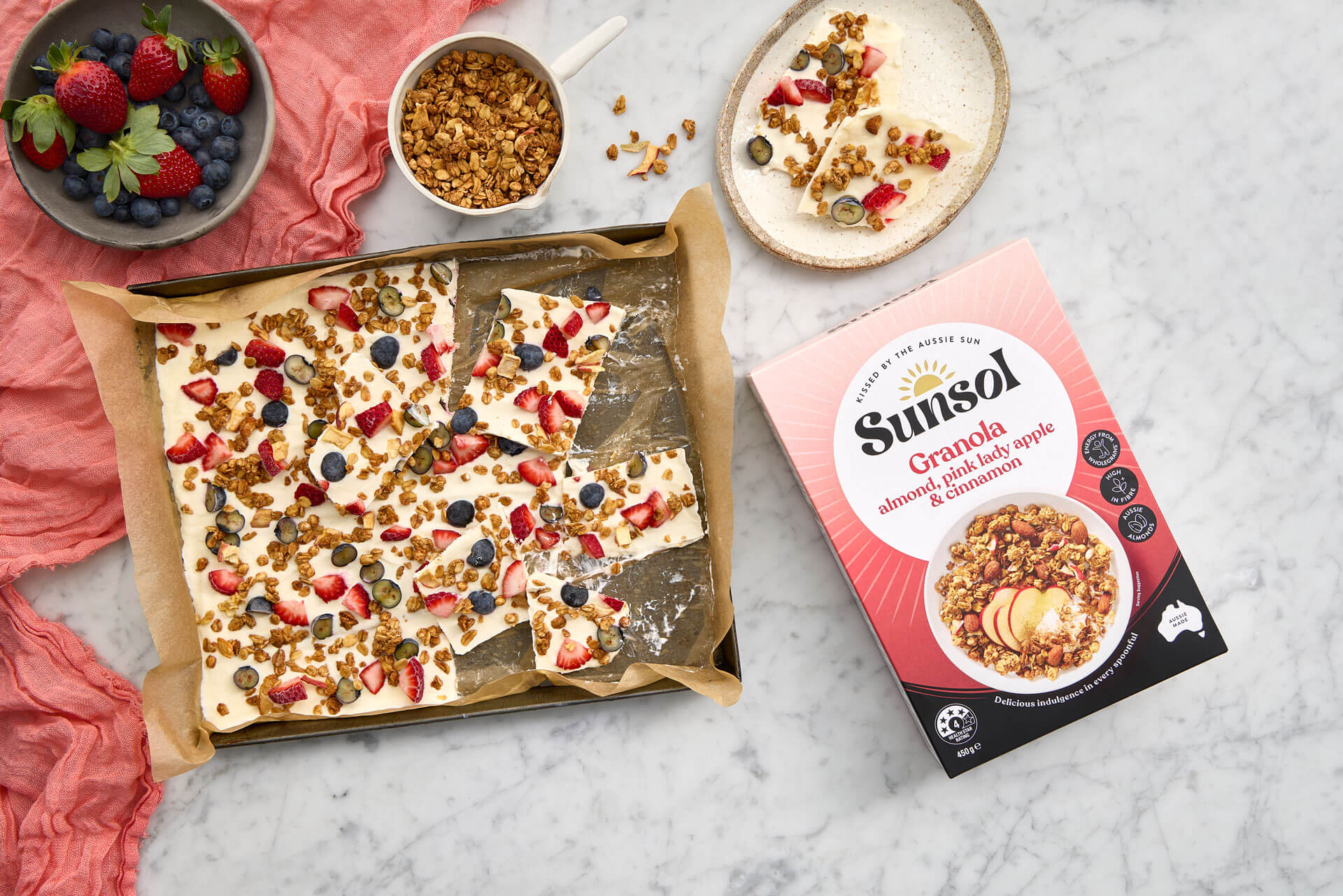 Ingredients
1½ cups (420g) Farmers Union Greek yoghurt

1 tablespoon honey or maple syrup

1 teaspoon vanilla extract

pinch ground cinnamon

¼ cup (45g) blueberries, halved

4 strawberries, chopped finely

½ cup (65g) Sunsol Granola – almond, pink lady apple and cinnamon
Method
Step
1
Line a 30 x 25cm tray with baking paper. In a bowl, combine yoghurt, honey or maple syrup, vanilla and cinnamon; mix well.
Step
2
Spread evenly onto prepared tray. Sprinkle over blueberries, strawberries and Sunsol granola.
Step
3
Freeze for 3-4 hrs until frozen. Cut into pieces and serve immediately.
Nutrition information per serving: 640kJ (150 calories), 4g Protein, 8g Fat, 4g Sat Fat, 15g Carbs, 10g Sugar, 1.7g Fibre, 50mg Sodium.