Overnight Oats with Blueberry & Chia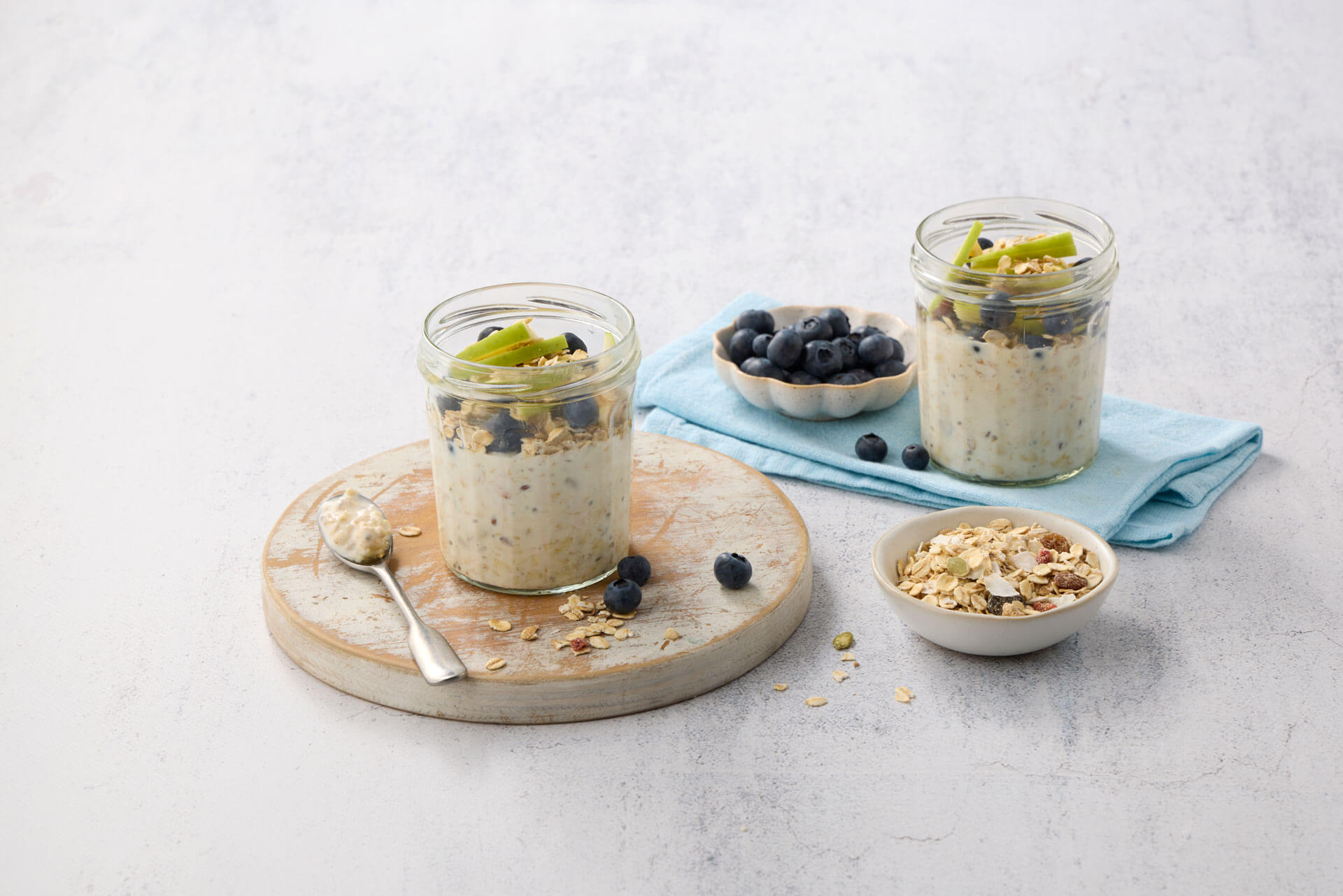 Ingredients
2/3 cup (90g) Sunsol – Natural Muesli - blueberry, goji berry, coconut and chia

½ cup (125ml) reduced-fat milk

½ cup (125ml) reduced-fat milk

½ cup (125ml) reduced-fat milk

½ sliced (75g) granny smith apple

Extra muesli and honey, to serve
Method
Step
1
Divide oats, milk and yoghurt evenly into 2 jars. Mix well and secure with lid. Chill overnight.
Step
2
Top with blueberries, apple and extra muesli.
Step
3
Serve drizzled with a little honey.
Tip – make ahead and keep jars in the fridge for up to 4 days. A great grab and go breakfast
Nutrition information per serving: 1660kJ (400 calories), 12g Protein, 13g Fat, 6g Sat Fat, 54g Carbs, 29g Sugar, 7g Fibre, 73mg Sodium.