Rocky Road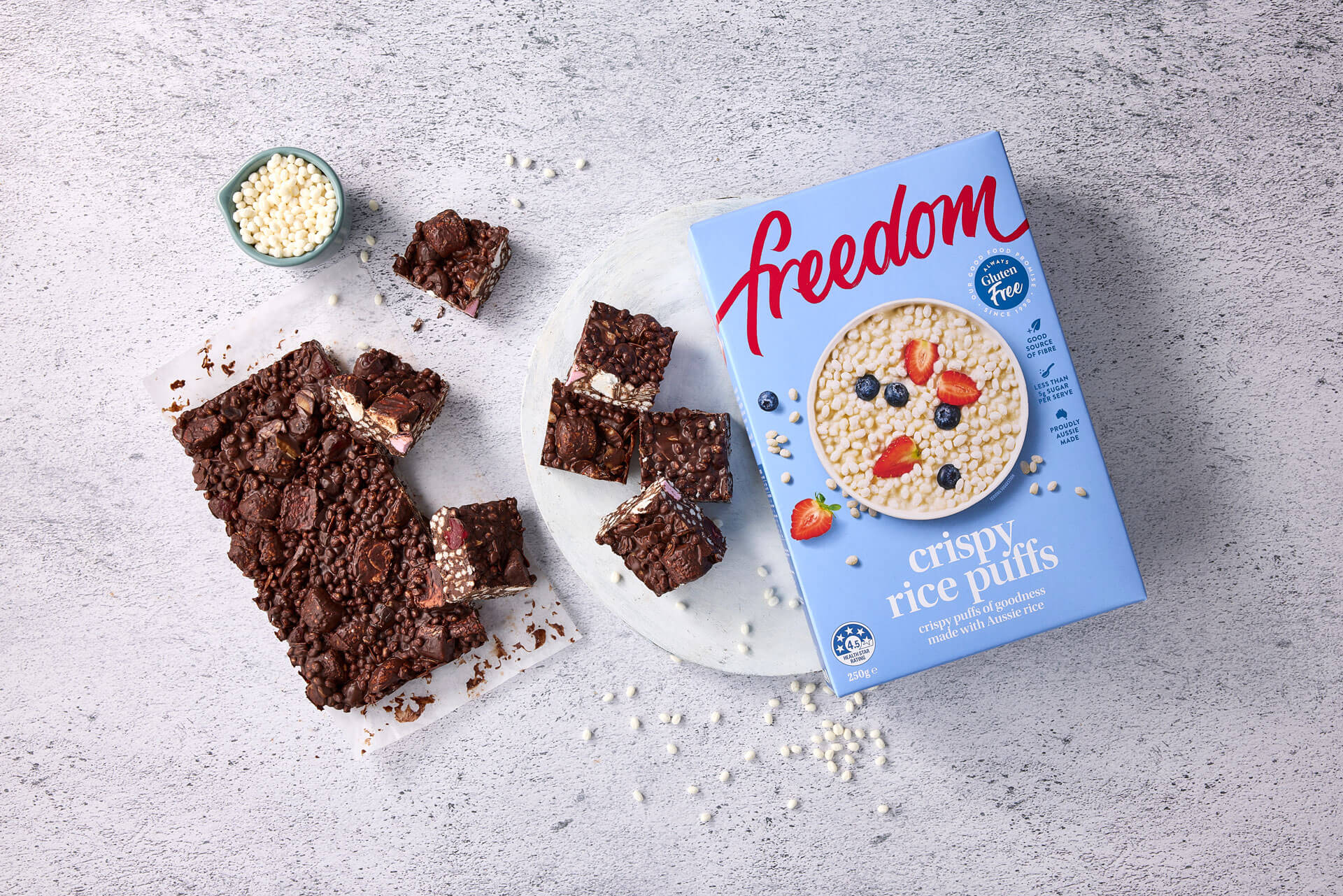 Ingredients
220g milk chocolate, chopped

220g dark chocolate, chopped

1 tbsp vegetable oil

1 cup GF raspberry lollies

1½ cup GF marshmallows

½ cup almond flakes

2 cups Freedom Rice Puffs
Method
Step
1
Line a 24 x 18cm baking tray with baking paper and set aside.
Step
2
Place the chocolate and oil in a large microwave safe bowl. Microwave for 30 seconds, then stir and return to the microwave for another 30 seconds. Repeat this 2-3 times until the chocolate has completely melted.
Step
3
Add the remaining ingredients into the bowl and mix well until everything is evenly coated with chocolate.
Step
4
Tip the rocky road mixture into the prepared baking tray and use a spatula to press it into an even layer.
Step
5
Place in the fridge to cool for at least 2 hours before cutting into 12 equal pieces.