Banana and Berry Smoothie Bowl with Granola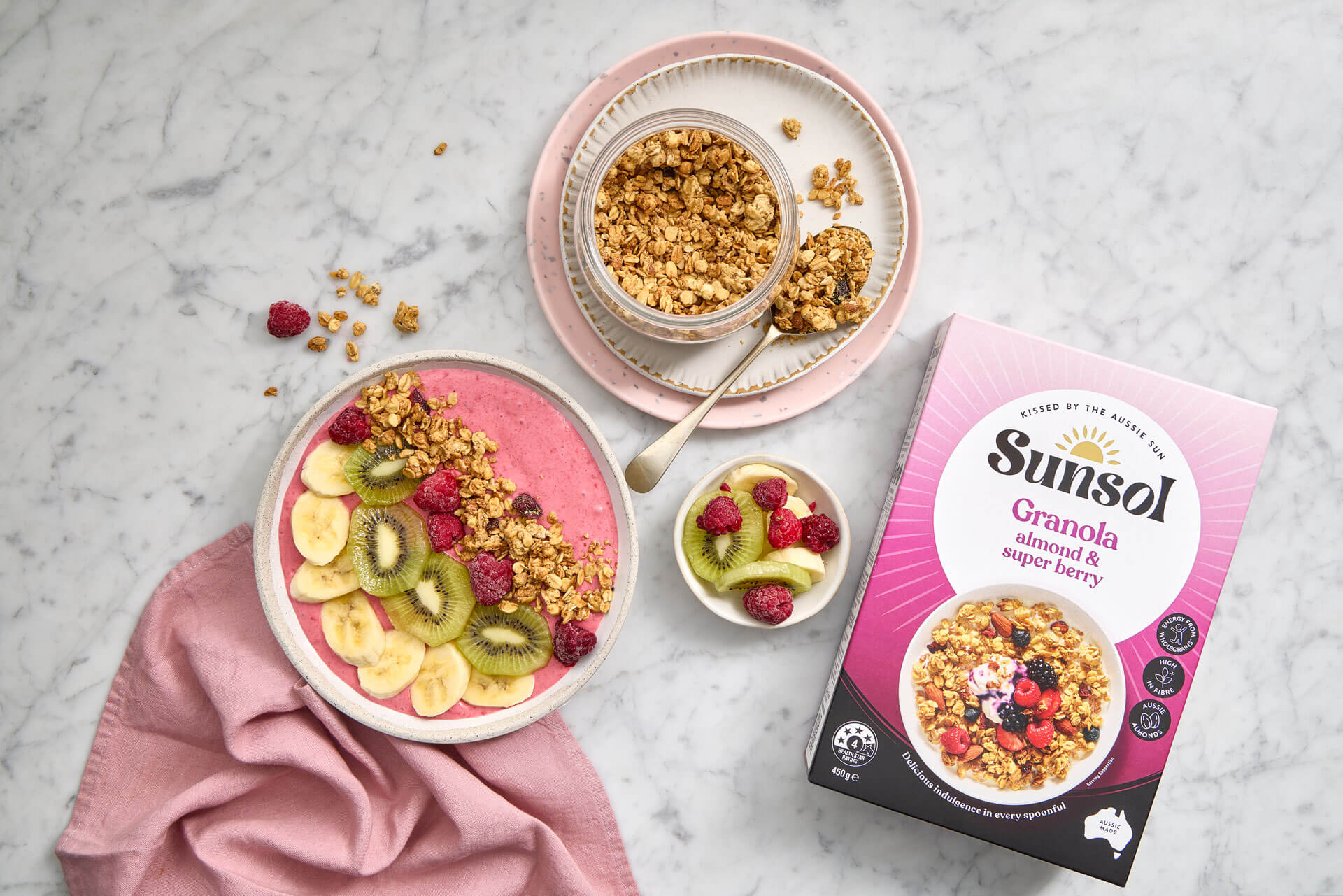 Ingredients
1 ripe banana

½ cup frozen raspberries

¼ cup Farmers Union Greek style yoghurt

Extra sliced banana, frozen raspberries and kiwi fruit, to serve

¼ cup (30g) Sunsol Granola – almond and super berry
Method
Step
1
Place banana, raspberries and yoghurt in a food processor. Process until smooth.
Step
2
Pour into serving bowl and top with sliced banana, kiwi and raspberries. Sprinkle with Sunsol Granola.
Tip – you can use frozen banana, you may just need to add a splash of milk if it's too thick.
Nutrition information per serving: 1670kJ (400 calories), 9g Protein, 13g Fat, 5g Sat Fat, 54.5g Carbs, 33g Sugar, 12g Fibre, 72g Sodium.